Weed Delivery
Alien Kush (THC 21%)
Alien Kush is a slightly Indica weighted hybrid strain, with 60% indica and 40% Sativa in it. It is considered one of the best quality strains of California origin. Alien Genetics, who is also a breeder for 41 different hybrid strains, is the breeder of Alien Kush as well. The two-parent strains from which Alien Kush takes most of its properties are Alien Dawg and LVPK (Las Vegas Purple Kush). With suitable THC levels (14%), this strain is ideal for smoking at all levels of the Cannabis smoking experience.
Get it Delivered Today:
Delivery Hours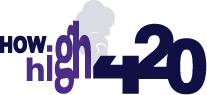 Call or Text a City to Contact
Call or Text to Order
Contact Us
Click the button below to choose the phone number of the city you wish to order from
Fast & Affordable
Home Delivery
How High 420 Delivers Weed
direct to your door.
Alien Kush Effects
You can expect Alien Kush to mount with its heavy effects right from the start. As soon as you finish taking one or two drags of this fine strain, you can feel the difference in your body. Then the onset begins with your mind, giving you a slight numbing feeling in your limbs. Indica effects of this strain are reported to arrive later than Sativa. That is the reason you will be having full euphoria when deep relaxation will surround you. You get to enjoy the creative side of your brain while having the perfect opportunity to escape reality for a while.
Alien Kush Appearance, Aroma, and Flavour
The composition of Alien Kush is such that it has overall Indica-like buds. You can mistake Alien Kush for a pure Indica strain rather than being a hybrid because of its thick and dense buds. There are shiny trichomes on the inside of light green leaves, and on top, there are bright orange and red hairs. When it comes to the aroma of Alien Kush, it has the undertones of North Californian pine. Alien Kush upon burning emits spicy and earthy smells. Although these different aromas have only minimal influence on the flavour, you can still feel a little piny flavour in it.
Medical Benefits of Alien Kush
Alien Kush is readily used for relieving several types of pains and ailments.
It can also help people suffering from nausea, headaches, or irritations.
The strain also helps increase appetite.
There are no reviews yet.