Weed Delivery
White Widow THC 20 %
White Widow  is a Sativa-dominant hybrid strain with 60 percent Sativa and 40 percent Indica. This cheap marijuana was bred in 1994 by Green House Seeds in Amsterdam. The next year, it received the 1995 High Times Cannabis Cup. This strain has a THC level averaging 20%, and its CBD content is close to 0.1  percent. Moreover, this strain is a cross between the Brazilian and South Indian strain.
Get it Delivered Today:
Delivery Hours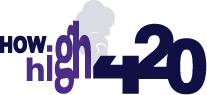 Call or Text a City to Contact
Call or Text to Order
Contact Us
Click the button below to choose the phone number of the city you wish to order from
Fast & Affordable
Home Delivery
How High 420 Delivers Weed
direct to your door.
White Widow Appearance, Aroma, & Flavour:
The buds of this strain are chunky, plus conical, and tapered to some extent. Its bud resembles more Sativa than Indica strains having a loose and fluffy texture.
You will experience a musky odour as a hint of its potency. Its aroma is intense, so you can easily detect it. Moreover, this strain has a citrusy, pine-fresh, and woody taste.
White Widow Effects:
Its effects can leave you with very happy feelings. You can fall into a state of relaxation, and it may also induce a kind of euphoria. However, it is considered a great strain for social use; for this reason, it is the favourite of many stoners. This strain can also trigger almost a psychedelic high., with the cerebral wave taking over its users.  Besides, its high can last for 1.5-2 hours.
Medical Benefits of White Widow:
White Widow is an excellent strain to fight stress and depression.
This strain is also helpful to treat mood disorders
It can help treat certain pains, including Crohn's Disease, fibromyalgia, and migraines.
It may help stimulate appetite and reduce nausea.
Side Effects:
This strain's most noticeable side effect includes dry mouth, dry eyes, anxiety, and paranoia.
Flowering Time and Yield:
Its flowering time is 8 to 9 weeks, so you need the patience to grow this strain. It will yield 18 ounces per square meter indoors and 21 or more ounces per square meter outdoors.
There are no reviews yet.