Weed Delivery
Super Lemon Haze
Get it Delivered Today:
Delivery Hours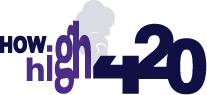 Call or Text a City to Contact
Call or Text to Order
Contact Us
Click the button below to choose the phone number of the city you wish to order from
Fast & Affordable
Home Delivery
How High 420 Delivers Weed
direct to your door for only $5.
THC Levels From 20% to 25%
This winning sativa-dominant hybrid took home first place in the Medical Sativa category at the 2014 Seattle Cannabis Cup. It's a Washington original, grown by at least two local cultivators, Olympia Mike and A Green Cure.
It's a blend of Lemon Skunk and Super Silver Haze, and it has a sativa/indica ratio of 80:20. 
That means heady, peppy, cerebral effects: arousal, creativity, energy, euphoria, and intense happiness. These make for ideal tools in treating depression, fatigue, anxiety, nausea, and chronic pain.
THC levels soar in this strain, with at least one sample topping 25%, and that puts Super Lemon Haze near the top of the potency pyramid. But it isn't known for its CBD levels, which regularly test well below 1%.
Super Lemon Haze has a tart, zesty lemon flavour and aroma, with sweet notes of candy. The bud, which has a speckled green-and-brown appearance, is covered with a dense layer of resinous trichomes.
Beautiful to roll, slow burn, bringing with it a great high!!!
There are no reviews yet.