Weed Delivery
SUNSET SHERBET AAA (THC 28%)
Get it Delivered Today:
Delivery Hours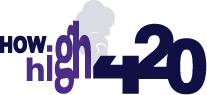 Call or Text a City to Contact
Call or Text to Order
Contact Us
Click the button below to choose the phone number of the city you wish to order from
Fast & Affordable
Home Delivery
How High 420 Delivers Weed
direct to your door.
Sunset Sherbet AAA  is an indica dominant hybrid  tasty strain.
It can give you a unique flavour profile that you cannot possibly find anywhere else. It provides the taste of sherbet, berries, bubblegum and some hints of forest-like freshness, just the perfect punch of all the flavours one can desire. Sunset sherbet AAA can uplift your mood, so if you are searching for ways to do that, puffing some sunset sherbet would help you.
If you are a self-proclaimed stoner, you'll agree that sunset sherbet AAA can turn sour moments into memorable ones. Users love this strain since it helps them alleviate many medical conditions with its mood-altering abilities. It heals your body and reduces the pain.
Sunset sherbet AAA is a bit more underground in terms of popularity. It is tough to get your hands on this unique strain. This could be your chance to try it!
There are no reviews yet.