Get it Delivered Today:
Delivery Hours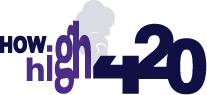 Call or Text a City to Contact
Call or Text to Order
Contact Us
Click the button below to choose the phone number of the city you wish to order from
Fast & Affordable
Home Delivery
How High 420 Delivers Weed
direct to your door.
Skunk Strain.. great for relaxing and getting things done!!
As a hybrid strain, Skunk comes from 19% to 24% THC and 0.4% CBD.
Its history goes back to the 1970s and it has significantly influenced cannabis on the worldwide scale.
The first Skunk #1 was bred using diverse parents from numerous varieties through an intricate breeding process.
There are no reviews yet.