Get it Delivered Today:
Delivery Hours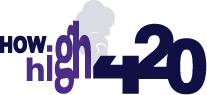 Call or Text a City to Contact
Call or Text to Order
Contact Us
Click the button below to choose the phone number of the city you wish to order from
Fast & Affordable
Home Delivery
How High 420 Delivers Weed
direct to your door.
THC Levels From 19% to 24%
Puta Breath is evenly balanced cannabis created by crossing the Wedding Cake strain and Mendo Breath F2.
Puta Breath has a fruity and earthy/ nutty flavour that burns slow and hauls are smooth on the throat.
This weed strain has CBD levels that are between 0.34% and 0.5%, and it has a THC average of 19% to 24%.
GIVE IT A TRY, YOU WON'T BE DISAPPOINTED !
There are no reviews yet.