Weed Delivery
Platinum OG (THC 18%)
Platinum OG strain earned the name by Apothecary Genetics due to its silver sheen, coating its lime green buds. It is an Indica-dominant hybrid strain with 75% Indica and 25% Sativa. The blend of OG Kush, Master Kush, and unconfirmed Kush strain gave birth to this strain, according to the cannabis community. THC percentage of this highly potent strain is reported between 17 to 24 percent and CBD content of 0.2%.
Get it Delivered Today:
Delivery Hours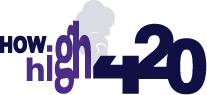 Call or Text a City to Contact
Call or Text to Order
Contact Us
Click the button below to choose the phone number of the city you wish to order from
Fast & Affordable
Home Delivery
How High 420 Delivers Weed
direct to your door.
Effects of Platinum OG:
The effects of this cannabis strain will take over you quickly. First, the effects will elevate and ease your mind to let you enjoy yourself at the start. Then, you will experience sedation suddenly afterwards. Therefore, this potent strain should be consumed with caution and is ideal to be consumed at night.
Appearance, Aroma, and Flavours:
This strain has vibrant and light green buds in a silver sheen, similar to metal coating. If you look any further, you will notice orange hair working through the buds and creating a gorgeous pattern.
The aroma of this strain is somewhat surprising, named after a type of metal, and you will sense a strong earthy smell instead of a chemical or metal using this strain.
It tastes very much like its aroma with added extras. You will sense the taste of woody pine and coffee as well using this strain
Medical uses of Platinum OG:
It is considered a great strain to treat depression, stress, and anxiety
Platinum OG is also a great option to treat chronic pain, muscle spasms, and insomnia.
It also helps with alleviating migraines and mood disorders.
Flowering Time & Yields:
9 weeks is this strain's flowering time. When grown outdoors, the buds yield 400 to 500 gram per square meter; and flowering indoors yields less, around 250 to 300 gram per square meter.
Platinum OG Side Effects:
The most noticeable side effects of consuming this strain include dizziness and paranoia.
There are no reviews yet.