OG Kush BC is an Indica strain, and Flower bred it. Experts in the Okanagan Valley cultivated this strain, so its origin is British Columbia (BC). The THC level of this cannabis strain is around 17%, and it does not contain any CBD content. However, it provides stoners with a smooth experience, which is relishing for marijuana lovers. From its name, you can guess it is the descendant of the OG Kush cannabis strain.
Get it Delivered Today:
Delivery Hours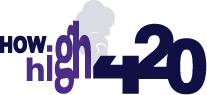 Call or Text a City to Contact
Call or Text to Order
Contact Us
Click the button below to choose the phone number of the city you wish to order from
Fast & Affordable
Home Delivery
How High 420 Delivers Weed
direct to your door.
Effects of OG Kush
It is an Indica strain; therefore, users will feel high with intensely strong relaxing effects after consuming this cannabis strain. At the start of the high, you will feel calm with an increase in relaxed feelings over time. The high can make you couch-locked, then sleepy and hazily bliss, taking full control over your body in the long run.
Appearance, Aroma, and Flavour of OG Kush
The manicured buds of this strain are dense and mint green, having a blanket of crystalline trichomes. The aroma OG Kush BC is sweet and earthy with a citrusy finish. You may notice the hints of light citrus/lemon and sweet pine when it comes to flavour; however, its flavour is still not the dankest.
Medical uses of OG Kush
It is pondered as an ideal strain to get deep and improved sleep.
It can help you get rid of stress and depression.
It may help you with a reduction in nausea and treat acute pain.
It can help you deal with anxiety as well.
Side Effects:
The most noticeable side effects of this strain include dry mouth, dry eyes, and paranoia.
Flowering Time and Growth:
The flowering time of OG Kush BC is 8 to 9 weeks. Yield is more when grown indoors as compared to its outdoors yield. Outdoor yield is 16 ounces per square meter or more, whereas indoor yield is 17 ounces per square meter.
There are no reviews yet.