Get it Delivered Today:
Delivery Hours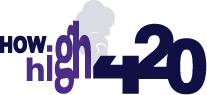 Call or Text a City to Contact
Call or Text to Order
Contact Us
Click the button below to choose the phone number of the city you wish to order from
Fast & Affordable
Home Delivery
How High 420 Delivers Weed
direct to your door for only $5.
THC levels from 22% to 25%
A Sativa- dominant strain Lucid Dream hybrid combines genetics from uplifting Amnesia Haze and berry-tasting Blue Dream.
Named after the phenomenon of a controlled dream, this weed was created by unknown breeders.
The Lucid Dream is a powerful strain that contains around 25% THC on average and is not recommended for novice smokers.
Lucid Dream's potent punch comes quickly delivering a strong and even psychoactive long-lasting effect with visual distortion that might be quite overwhelming and mind-racing for beginners or those, who prone to panic.
It boosts productivity and thinking along with a burst of energy that helps to do analytical or creative work.
Staff Pick of ILoveSmoke519 for the New Year!
Bringing you a fantastic high that puts users into a euphoric state of bliss that will help elevate your mood. First hit, pungent sweet easy on the draw.
Second hit, you feel the relaxation slowly move through out your body.
Third hit, leads you with a smirk on your face!!
On the offset, users tend to feel relaxation and calmness.
There are no reviews yet.