Weed Delivery
Headbanger Kush
Get it Delivered Today:
Delivery Hours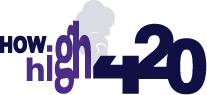 Call or Text a City to Contact
Call or Text to Order
Contact Us
Click the button below to choose the phone number of the city you wish to order from
Fast & Affordable
Home Delivery
How High 420 Delivers Weed
direct to your door for only $5.
THC LEVELS FROM 20% TO 28%
Sour Diesel is crossed with Biker Kush V2.0 to create the unique Sativa-dominant strain known as Headbanger Kush.
She is a cannabis variety placed highly in events like the Growers Cup in Amsterdam and the Secret Cup in Barcelona.
A potent high that comes on rapidly is produced by genetics, sativa, and the abundance of trichomes. When you need extra inspiration and focus during the day, she's ideal for a reviving smoke.
Although it is said to be a "creeper" strain, Headbanger gives users a happy vibe reminiscent of headbangers during a thrasher metal event.
The strain emits a piney scent and tastes similarly earthy, with a hint of sour-sweet berry flavour.
Time to Rock!!!!
There are no reviews yet.