Weed Delivery
Buddha Gummies 2000 mg
Get it Delivered Today:
Delivery Hours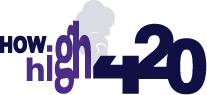 Call or Text a City to Contact
Call or Text to Order
Contact Us
Click the button below to choose the phone number of the city you wish to order from
Fast & Affordable
Home Delivery
How High 420 Delivers Weed
direct to your door.
If you're looking for a high dose of THC, Buddha Boys gummies are a perfect choice.
Each pack contains four large gummy squares, each with 500mg of THC distillate.
That's a total of 2000mg of THC in each pack!
Flavours include blue watermelon, green apple, mango, cherry, clementine, strawberry, blue watermelon, blue raspberry, orange creamsicle, clementine, grape, and pink grapefruit. With such a range of flavours to choose from, you're sure to find one you love. And with 2000mg of THC per pack, you're sure to get high! So if you're looking for an intense edible experience, give Buddha Boys gummies a try!
Since these are SO HIGH in THC, please make sure you start with A VERY LOW DOSE. These would be great to take after a workout or before going to bed
There are no reviews yet.