Weed Delivery
Buddha Boys Gummies 500mg
Buddha Boys Gummies 500mg
Consuming cannabis edibles is an easy alternative to smoking cannabis. Moreover, these edibles are a great source to enjoy a long-lasting high. These gummies can help you get relief from stress you might have experienced working if you take one. Buddha Boys Gummies 500mg will heal your disturbed mind in a flash with their potent effects. Please, do not forget these gummies are not for beginners on account of their large THC concentration.
Get it Delivered Today:
Delivery Hours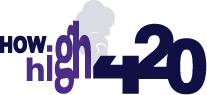 Call or Text a City to Contact
Call or Text to Order
Contact Us
Click the button below to choose the phone number of the city you wish to order from
Fast & Affordable
Home Delivery
How High 420 Delivers Weed
direct to your door.
Why Should You Buy Buddha Boys Gummies 500mg?
First of all, you should realize that these are not CBD gummies. A tag on the packaging clearly indicates they are THC-infused gummies. You can enjoy all flavourful temptations once you put one of these gummies in your mouth. This cannabis edible is a yummy treat, made without any preservatives but pure fruit. THC-rich content and the delicious flavours of these gummies will not halt you from buying this cannabis edible.
How to Consume Budha Boys Gummies
Buddha Boys Gummies 500mg (500 milligrams) are cannabis edibles, available in various flavours. These include pineapple, strawberry, strawberry banana, orange creamsicle, mango, green apple, grape, clementine, cherry, and blue raspberry. These delicious gummies come with THC distillate. They are available in a quantity of four per pack. Each gummy is equal to 125mg.
Note: Do not forget that these gummies are not for children. Plus, do not consume this edible while operating a vehicle.
Buddha Boys Gummies Effects:
These gummies have much concentration of THC and do not contain any preservatives. So, you can digest a Buddha Boy Gummy quickly without waiting for an hour to feel its high. Once the effects begin, you will feel different. You will want to unwind, go out, and spend time outdoors to enjoy yourself. Afterward, you will feel euphoria overwhelming you unless the high departs.
Medical Uses of Buddha Boys Gummies 500mg
These gummies can help you in fighting with different symptoms mentioned below:
Muscle Spasticity
Glaucoma
Insomnia
Low Appetite
Pain
Anxiety
Nausea
Negative Effects:
Taking a high dosage of these edibles can lead you to paranoia or a rapid heart heartbeat.
There are no reviews yet.