Weed Delivery
BONNIES AND CLYDE GUMMIES 1000 MG
Get it Delivered Today:
Delivery Hours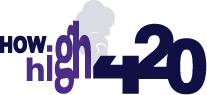 Call or Text a City to Contact
Call or Text to Order
Contact Us
Click the button below to choose the phone number of the city you wish to order from
Fast & Affordable
Home Delivery
How High 420 Delivers Weed
direct to your door.
Bonnie and Clyde 1000mg  infused gummies!
These cannabis enriched gummies contain 1000mg of THC in total, there are 6 pieces per package which contain 166.66 mg per piece.
 These beautifully packaged gummies are truly very tasty and discreet to eat on the go and are made of exceptional quality.
Bonnie and Clyde Gummies Effects:
It is always suggested to consume a medium amount as its results require some time before they hit in (roughly 30-45min). It will help you get instant relief from stress, insomnia, and chronic pains. It will float you up in the clouds and takes you to the desired heights.
There are no reviews yet.