Weed Delivery
VAPE CART 0.5ML
Vape carts (cartridges) are easy-to-use glass carts, which you can utilize with a touch of a button. Our vape cart can hold 0.5 ml of cannabis concentrates. The vape cart (0.5 ml) has a heating element, 'Atomizer', to vapourize its contents. However, atomizers of vape carts are different, based on the brands of which the carts are made of. Our vape cartridge is refillable, and you can fill it with THC, CBD, vape oils, and distillates based on your needs.
Get it Delivered Today:
Delivery Hours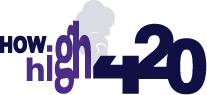 Call or Text a City to Contact
Call or Text to Order
Contact Us
Click the button below to choose the phone number of the city you wish to order from
Fast & Affordable
Home Delivery
How High 420 Delivers Weed
direct to your door.
What Should You Look at While Buying a Vape Cartridge?
It would be best if you considered the following things to decide on a vape cartridge, like vape cart (0.5 ml):
Build Materials: Vape carts made of high-quality and durable materials can last for a long time; hence, Pyrex and Steel are considered great materials for vape carts.
Coil Length: Make sure the coil of a cartridge is longer so that you can use it for a longer duration.
The Airflow: Know your preferred inhalation style to check if you want a tight or a loose draw from a vape cart.
Efficiency: An ideal vape cart allows the users to put oil down to the final drop, so efficiency should always matter.
Capacity: You need to trade-off for a low-capacity cart, such as a vape cart (0.5 ml), if you want to use it while traveling.
Advantages of Vape Cart (0.5 ml)
You can switch from smoking joints and use this vape cart if ease of portability matters to you to consume marijuana.
This vape cart has a benefit like other vape carts of reducing the strong sell of cannabis. Thus, using it will never make you feel uncomfortable.
The shelf life of this vape cartridge is longer.
You will experience the consistent hits consuming cannabis concentrates using it
There are no reviews yet.