Weed Delivery
Major League Extractions
99% pure THCA Diamonds by Major League are intended for cannabis users to experience a powerful buzz. A high that is not going to perish soon or easily. These concentrates will bring on the relaxation and tranquillity you desire as a marijuana user. Plus, not all cannabis users like grounding buds and rolling them into their joints. If you also do not like grounding marijuana flowers, Drizzle Factory helps you save the nuisances and make things easier.
Get it Delivered Today:
Delivery Hours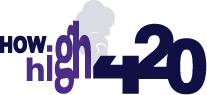 Call or Text a City to Contact
Call or Text to Order
Contact Us
Click the button below to choose the phone number of the city you wish to order from
Fast & Affordable
Home Delivery
How High 420 Delivers Weed
direct to your door.
Major League Extraction Flavours:
Drizzle Factory THCA Diamonds concentrates come in numerous exciting and delicious flavours. Based on their Indica, Sativa, and Hybrid types, you will experience different tastes with different effects consuming 99% THCA Diamonds extracts.
Major League Extraction Effects:
THCA does not work the same way as THC. Still, we have a lot to find about how our body and mind respond to this non-intoxicating cannabinoid. However, THCA stimulates the appetite like THC and helps our brains fight cancer, tumours, and aids in sleep also, alongside some anti-inflammatory characteristics. Thus, you can experience different effects by consuming Major League different flavour concentrates, such as Purple Hulk, Orange Crush, Venom, OG, etc. These concentrates are worth a try as they contain near-pure THCA to help you get one of a kind high.
Major League Extraction Medical Benefits:
Owing to the lack of pieces of evidence about THCA effects, there are not many known medical benefits of this cannabinoid. However, as per some reports and studies, you may benefit from the following with Drizzle Factory/Major League:
THCA anti-inflammatory has shown some positive signs for the treatment of arthritis and lupus.
Neuroprotective properties of THCA may help in the treatment of neurodegenerative diseases.
These concentrates might also help people with nausea and vomiting because of THCA's anti-proliferative and anti-emetic properties.
Are Major League THCA Diamonds Safe to Consume?
These are safe to use, but these extracts are not for you if you are sensitive to THC.
There are no reviews yet.