Weed Delivery
Gas Gang Disposable Pen 1000MG
Gas Gang Disposable Pen 1000MG
One of the most discrete ways to smoke marijuana is by vaping it. So here it is – stoners' favourite "Gas Gang Disposable Vape Pen". You are going to love all the amazing flavours of these vape pens. The best part is you don't have to sneak anywhere to get high on your preferred strain of marijuana.
Get it Delivered Today:
Delivery Hours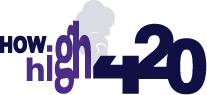 Call or Text a City to Contact
Call or Text to Order
Contact Us
Click the button below to choose the phone number of the city you wish to order from
Fast & Affordable
Home Delivery
How High 420 Delivers Weed
direct to your door.
Why Gas Gang Disposable Vape Pen?
Most stoners prefer a discrete intake of their marijuana, especially at work. In Canada alone, many people have been reported smoking marijuana while in their workplace. One cannot simply smoke a joint in such tight premises. There is only one thing that can be done to get high without anyone knowing, and that is if you use a Gas gang vape pen 1g. Some people make the mistake of trying edibles to be all secretive about their marijuana addiction – mostly, they end up being high for longer than they anticipated. That is why it is best to go with a vape in any such environment.
Effects of Gas Gang Disposable Vape Pen
The Gas Gang Vape pen series comes in 1g or 1000mg THC cartridges. You can get as much high as you want with these vape pens without anyone noticing. The amount of THC consumed decides the final effects on an individual. That is the reason everyone will have different experiences after vaping these disposable pens. However, the similarity in the effects can be there because of all the flavours and Cannabis types such as Indica, Sativa, or Hybrid.
A gas Gang Vape pen can give the same buzz as you get from a joint. It has all the qualities to keep you busy, just like your regular marijuana dose.
Medical Uses of Gas Gang Disposable Vape Pen 1000 mg
Various strains that are available in these vape pens deal with different symptoms. For example, an Indica dominant strain in Gas Gang vape pen can relieve ailments and muscle pains. While a Sativa dominant strain can help cope with attention deficit disorders or to increase focus. Many people use Gas Gang Vape pens after a long day to have a relaxed and deep sleep.
There are no reviews yet.